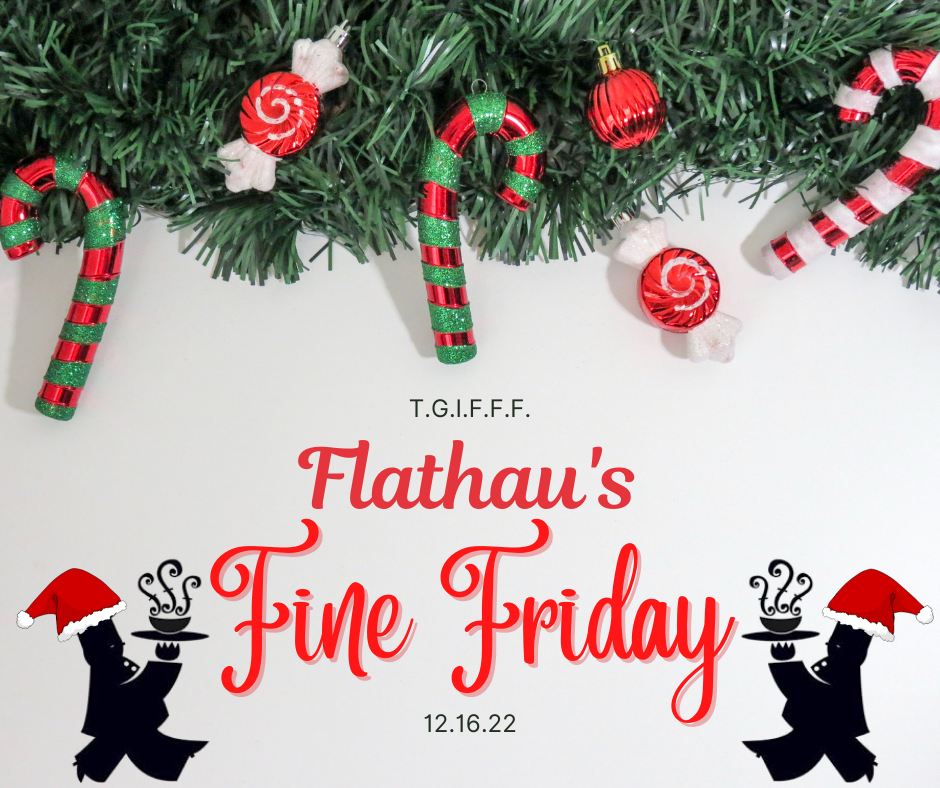 T.G.I.F.F.F.: Thank God It's Flathau's Fine Friday!
During our busiest time of the year, we've had a pretty long week!  Let's catch up...
Our Shortbread SWEET-stakes is open throughout the month of December!  Any orders of any value will automatically enter you into our drawing for the chance to win free cookies for a year.  
You read that right: Free cookies for a year.
The winner will be randomly selected by Jeff Flathau himself, and announced when we get back in 2023. 
So, place your orders -- and we'll see you in the New Year!
F.F.F.F.F....Flathau's Fine Foods Feeds Firefighters!
A few members of our catering team provide a complimentary holiday meal for the Hattiesburg Fire Department.  We are thinking of all first responders during this holiday season, and we salute your effort and good work. 
One meal could never be enough to thank you for all you do -- but we hope that it helps! 
Jeff's Quote of the Week:
And that's all for this week!  Be sure to check back in with us next week for important updates, business reminders, weekly deals on featured products, or just see what we're up to!
Have a Flathau's Fine Friday!