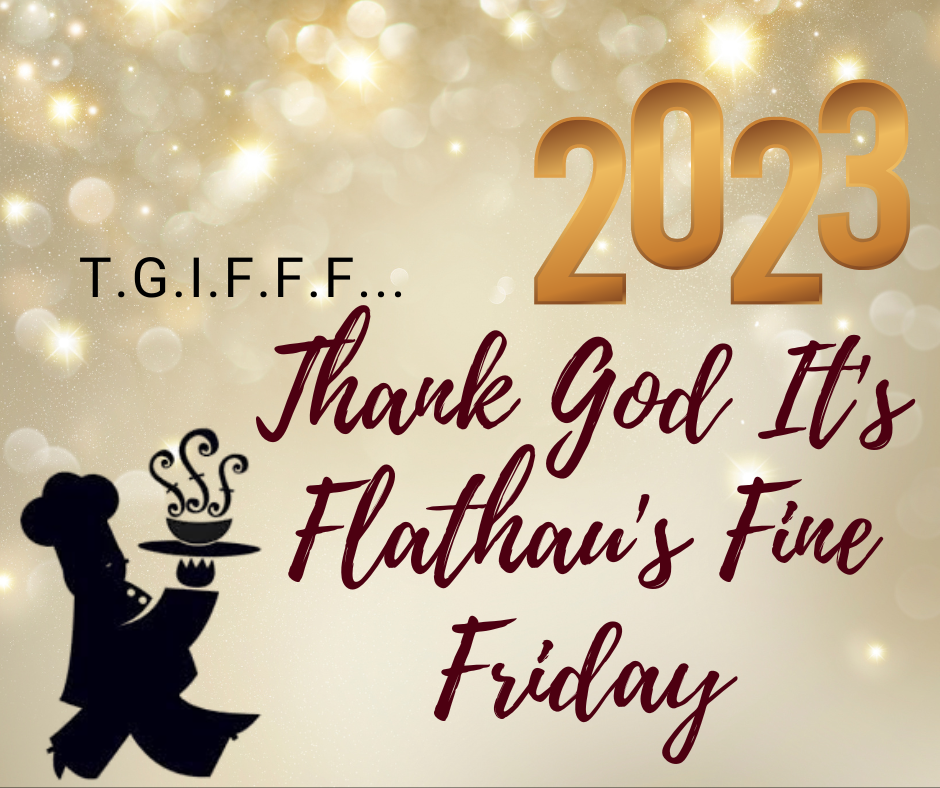 T.G.I.F.F.F....Thank God It's
Flathau's Fine Friday!
Welcome back, Flathau's Fine Fam!  We are so excited for this new year with y'all, so let's jump right in!
Shortbread SWEET-stakes:
We had over 100 orders placed during the month of December, and we would like to thank everyone who placed one!  Whether you knew you were entering the contest or not, we are truly grateful for your business and hope you continue to enjoy our products.
We are elated to announce that the randomly selected winner of our Shortbread SWEET-stakes is...BUNNY LEA! 
Congratulations, Bunny: You have won free cookies for a year!  You will be receiving an e-mail shortly* with the stipulations of your prize.  Congratulations again, we are SO excited!
*Due to a small COVID outbreak among our marketing staff: You can expect your e-mail by Monday morning!  Feel free to message us on social media if you have any questions and we will do our best to get back to you!*
Thank you so much, again, to everyone who placed an order this past December as well as the other 11 months of the year.  We are so blessed to have been in this business for almost 30 full years now, and it would not be possible without our amazing Flathau's Fine Family.  
Cheers to another 30 years, and cheers to 2023!  Until next time, have a Flathau's Fine Friday!