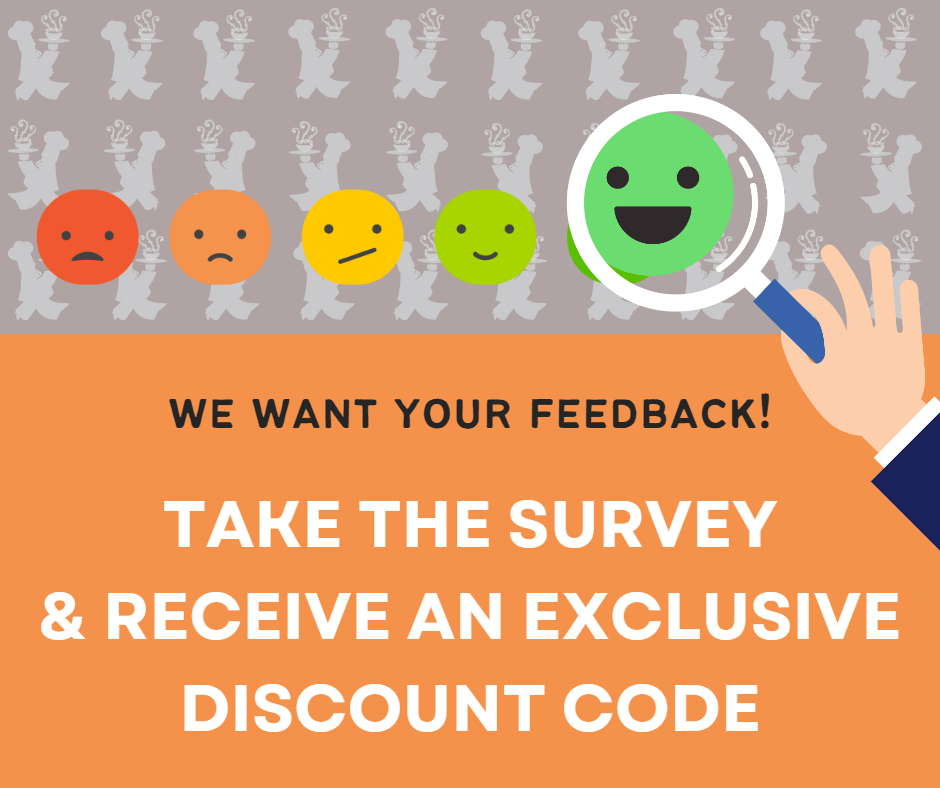 2022 was an exciting year at
Flathau's Fine Foods!
With new products on the shelves, a new business absorbed, and so many catering jobs, it can get hard for us to keep track of everything.  
Since our founding in 1994, we strive to grow and improve daily...
Our business would not be what it is without our loyal customers, so we want to hear from you!
If you could, please consider taking a brief moment to complete our Customer Service & Social Media survey so that we can gain deeper insight on how best to serve you!
https://forms.gle/qDTxaj2T43yGBj347
All participants will receive an exclusive BOGO discount code for our online store, right there in your e-mail's inbox!
And speaking of your e-mail...
Consider choosing to opt-in and subscribe to our weekly newsletter. 
Our e-letter rewards members receive exclusive insider's information, up-to-date company news, & weekly deals on featured products.
A pretty fair trade for just one e-mail per week.
Please fill out our brief survey so that we know where and how we can best improve for you.
https://forms.gle/qDTxaj2T43yGBj347
Cheers to a new year, cheers to you, and cheers to getting better & better everyday!