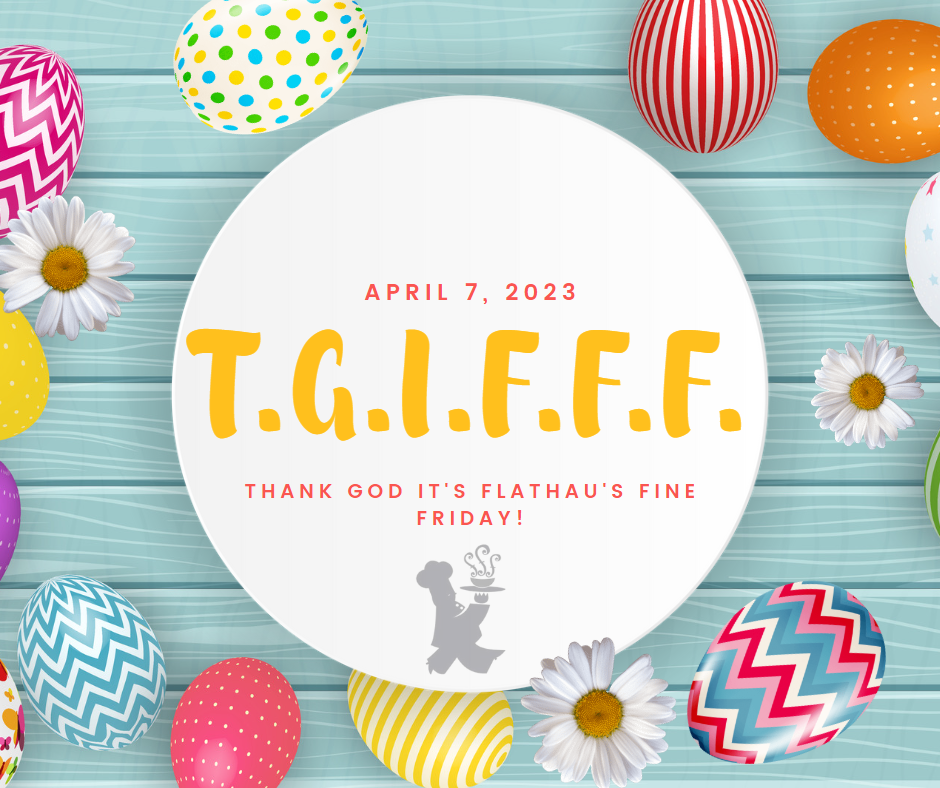 T.G.I.F.F.F.
Thank God It's Flathau's Fine Friday! 
New month, Easter prep, and a Flathau's Fine family wedding...let's catch up:
Jeff's daughter gets married tomorrow!
To celebrate the occasion, support the Flathau's Fine family with their Flathau's Fine favorites!  Just add the product you want to your cart and input their name at check-out for 10% off that product! 
Go ahead...it's our treat! 
In case you were curious, our Easter boxes will be available for purchase after this weekend.  Full of Canadian candies and our classic pecan turtles, this gift box is a MOOSE-t have! 
Over $100 value, get it today for just $40 + FREE SHIPPING!
And that's all for now!  Be sure to check back in with us every Friday for seasonal products, weekly deals, important business reminders, or just see what we're up to!
Have a Flathau's Fine Friday!