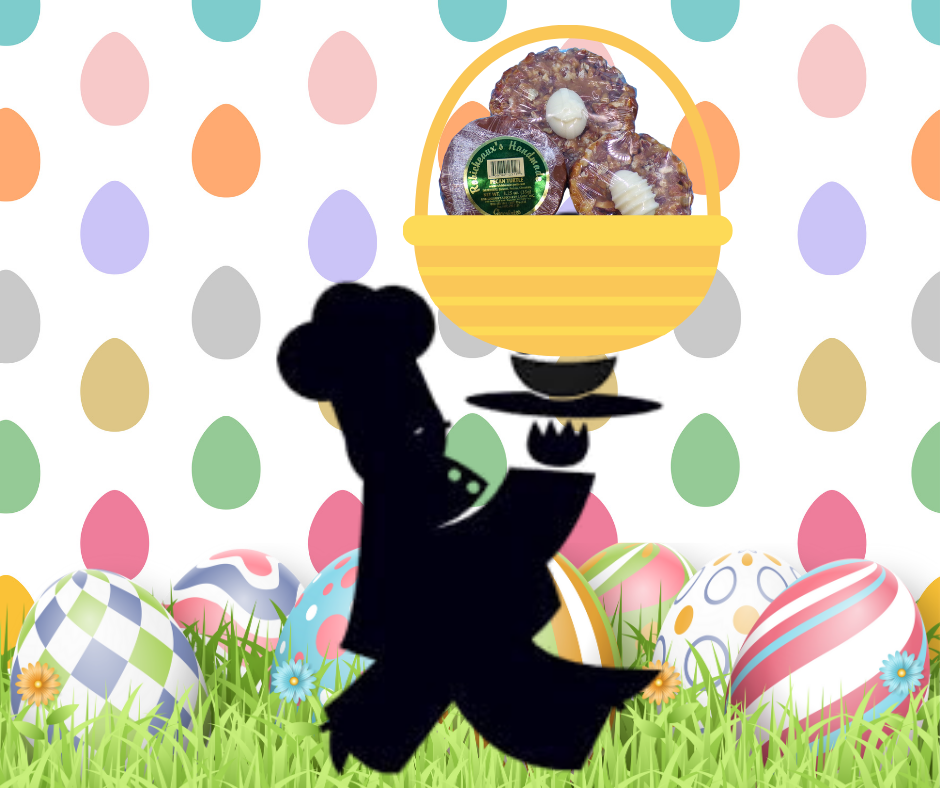 Getting egg-cited for Easter?
We think you'll be pretty hoppy with what we have to offer!
These last-minute basket stuffers are just to dye for:
Pecan Turtles w/ White Chocolate Easter Eggs
Available in 2oz and 1.25 oz sizes.  We love them, so 'ears hoping you'll love them too!
And since you're here already, hop on over to Monday's blog post and check out our other Spring must-haves!
We have a lip-smacking selection of Flathau's Fine Freshness that pair well with the warmer weather, and look beautiful in Easter baskets. 
No-bunny does it quite like Flathau's Fine Foods!